Sales onboarding is the foundation of any successful workforce. It helps unify an organisation, decreases the possibility of unnecessary errors, lowers stress levels, instils job satisfaction and boost performance & confidence.
But in the race to get our sales reps doing precisely what we've hired them to do – selling – we sometimes skimp on the onboarding part, pushing them out the door supported only by a half-learnt sales deck and some good wishes.
This tendency for speedy ramping can have some catastrophic results in the long run.
It's been quoted that 25% of new hires leave a company within the first year. And a bumpy probation period coupled with an inability to fully merge with the team and an overwhelming feeling of being underprepared are the common culprits.
We all know the real cost of scouting, recruiting and training new employees. And the longer it takes for them to be fully functional, the bigger the hole in our pockets.
Building a highly effective onboarding experience ensures employee longevity. So, it pays to set the right pace for our sales team from day one.
Every organisation is different. At the same time, every sales process and sales rep has its own peculiarities. However, there are some obvious must-haves for strong sales onboarding.
In this blog, we look at four very necessary steps to ace the process and build a strong and profitable sales force.
4 Must-Haves for Highly Effective Sales Onboarding
1. Planning Ahead:
First days are a whirlwind of confusion, questions and excitement. Make sure you've got the basics locked down before your new recruit walks through your front door.
To guarantee you tick off every important talking point, work out a good agenda for the day – and forward to them before they come in to set expectations – where you list out everything you want to cover.
Consider emailing them a few days before with information needed for a successful first day: their agenda, where and when they need to arrive, parking information, dress code, etc.
On top of that, work out a projection plan of what is expected of the new recruit in the first week, month and quarter. Being crystalline about expectations will help ensure both parties are set to meet them.
Save precious time by preparing their work space, devices and logins to any necessary software. If possible, have to hand some supporting assets with all the relevant information. That way, they can refer back to it whenever they have questions.
2. Introductions to People & Culture:
It's undeniable, we do our best work when we feel like valued members of a team. Help your new rep get off to a good start by building opportunities for meet cutes.
This doesn't have to be a particularly taxing task. You can easily make introductions by sending out an email or internal comms to your existing team asking them to join you in welcoming the latest member of the team. A brief introduction with some interesting anecdotes or fun facts will help break the ice.
Don't forget to add your newcomer to any chat groups or relevant calendar appointments and forward them contact details for co-workers and significant customers.
Another popular initiative is to buddy them up with one of your long-term employees. Having this one-to-one support will provide excellent guidance and reassurance for your new recruit.
3. Impart Comprehensive Training:
Contrary to popular belief, sales onboarding is not synonymous to sales training.
It should form a core part of your onboarding plan, but sales training alone cannot comprise the entire scope of the onboarding process.
60% of employees feel that necessary skills will be learned on the job. And as much as we want our sales reps to be productive right away, we must allow the necessary time for them to learn our processes, methodology and systems. And we need to be a pivotal part of that portion of onboarding.
A well-rounded training programme will ensure we create a strong, highly efficient sales team that achieves on ambitious targets. Take care to consider every little aspect your new employee will need to be successful in his/her role.
Your training programme should cover best practices, technology & equipment, KPIs and messaging. Highlight a sponsor for that training that the new recruit can reach out to whenever they need clarification or run into bottlenecks.
Ensure you're always offering the most current and effective guidance by learning from your top performing sales reps.
4. Offer Ongoing Support:
We retain a shockingly small amount of the information we learn. Especially when our mind is preoccupied with a thousand different things. And particularly when we don't apply our learnings straight away.
Give your new reps a fighting chance by guiding them through the sales process as they're taking action. You can do this by scheduling weekly one-on-ones with your team (albeit time consuming) or investing in guided selling and automation tools like SuMo.
Rather than jamming all the company and product knowledge into the first week, you can progressively teach and manage them through the sales process as they work with personalised coaching programmes that will help them hit their targets and learn the necessary skills they need to excel in their role.
A solid sales onboarding programme is a sure-fire way to retain top talent, create stellar sellers and generate a streamlined sales machine that effectively meets your revenue targets.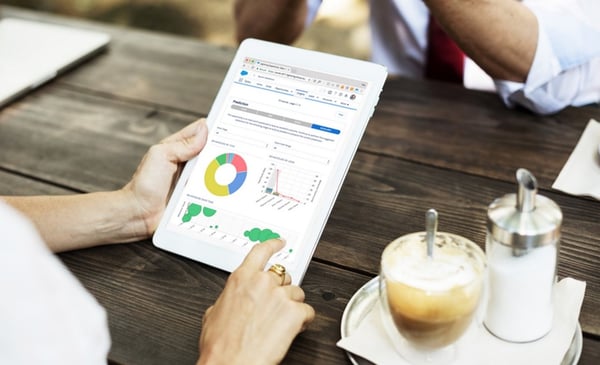 Is your team ready to meet the new buyer's needs?
Continue your mission to build the ultimate sales team with this free download.