I've heard a lot of people say that cold-calling is dead. However, the jury is still out on what I consider to be an even tougher form of sales communication – the sales email.
Nowadays, my phone rarely gets a call from an unknown number telling me how they've seen my profile on LinkedIn and considered I'd be a perfect candidate for whatever unbeatable offer they're trying to sell me. But at the same time, my inbox is inundated daily by emails with that exact message and I wonder – do they know just how easy it is for me to press delete on this thing? And I don't even have to go through the polite 'thank you but no thank you' conversation…
The average worker gets 121 emails every day. A large chunk of those, are complete and utter junk that ends up unread, deleted, or worst of all, flagged as spam. Yikes!
So how do we ensure we get our foot in the door, make a good first impression and actually achieve our goal – getting that meeting with that important contact – with the help of just one faceless email…?
Let's start with the basics. What should a good sales email should look like?
Anatomy of a Good Sales Email:
Subject line: A quick and simple concept that will pique your recipient's interest. Make sure you keep it short but enticing.
Opening line: The very first impression your recipient will get from you. What do you want them to think? Grab their attention by talking directly to their business pain point. Don't waste precious air-time on niceties.
Body copy: The meaty part of your composition. Convey value by connecting to your prospect. Don't give them sweeping statements like 'this year, we helped 10 automobile firms increase their sales by 400%' but instead ask a good question that aligns your solution to their current obstacle.
Closing copy: Seal the deal with a good close that directs your reader to take action. 'Do you have 10 minutes to catch up tomorrow?' or 'do you have any more questions you'd like me to clear?' are great questions to lubricate the conversation.
Signature: Use this section very wisely. Don't get too fancy with it, simply offer up the best way to contact you directly.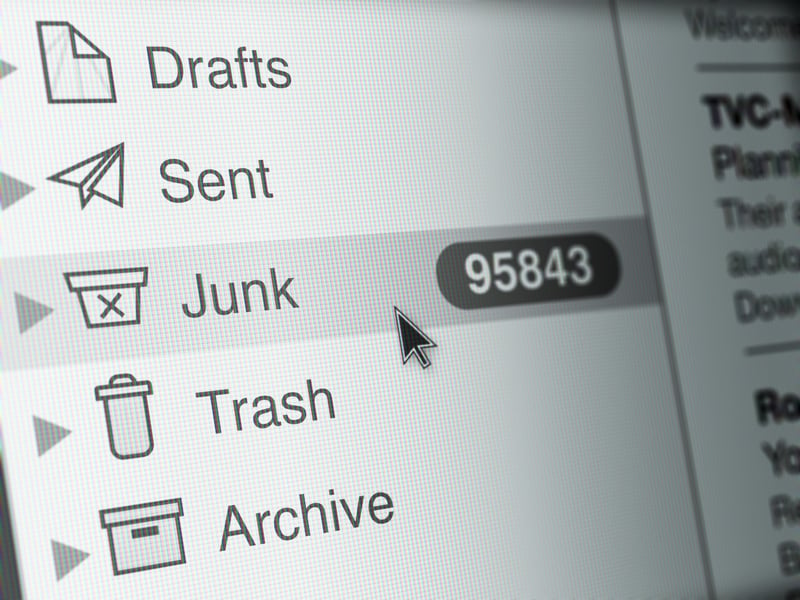 Now that we know what a good email looks like, let's take two minutes to look at some useful tips to get them working harder for you:
1. To open or not to open?:
Work on your subject line. Relentlessly. According to Convince & Convert 35% of email recipients open emails based on the subject line alone. Surprisingly, we still tend to give this part of the copy the shortest time. What's the point of spending time linking the right words, crafting up an enticing intro, working out a good CTA if nobody actually opens the email? Make sure you give the subject line the brain space it deserves.
Wherever possible, try to personalise your email by including the recipient's name or the name of their business in the subject line. This will make your email jump out to the reader.
Some good examples of subject lines are things like, 'Lucy, a quick question', 'Ideas for [thing that's important to them], 'Here are some thoughts on [goal they may have]'
Try to stay very clear of spammy words like: 'sale', 'discount', 'donation' or 'exciting'.
2. Write for short attention spans (Part 1):
If you've really nailed the subject line and made it this far, your next challenge is to keep them engaged for the next few seconds. Get your point across clearly and don't open up your email with 'Hi, my name is…' but instead turn the conversation back onto them and their pain points. Make clear that you're not there to take up their time talking about yourself but rather, you already have an idea of the kind of business pains they're suffering and how to fix them. Sentences like '[a mutual connection] mentioned that', 'I saw [blog they may have published]' or 'I noticed you…' will instantly take the conversation from complete strangers to helpful acquaintance.
3. Write for short attention spans (Part 2):
Keep your sentences short and don't have more than 3/4 brief paragraphs. If you're struggling to right concisely, write down everything you want to get across and then go back and delete about 50%. Lengthy sentences and chunky paragraphs will have your readers pressing 'delete' instantly.
4. To respond or not to respond?:
If the first question on your reader's mind is 'to open or not to open?' the second is 'to respond or not to respond?' Help them make the right decision by giving them a very clear call-to-action. Do you want to talk to them straight away? Include access to your calendar. Do you prefer to nurture them a little longer? Offer them an interesting read from your assets library. The main objective here is to keep your relationship active. If your contact is still not ready to talk, you at least have a way to qualify that and offer them useful resources to help them along their journey.
5. Remove any difficulty:
Start with the premise that your reader is too busy to make too much of an effort. Thanks to the amazingly enticing email you just crafted, your recipient is aching to learn a bit more about you and your business. Can he/she do that easily? Imagine he/she wants to contact you, have you offered an easy way to get in touch? Utilise your signature to help you achieve this seamless process. Work hard on it so it's professional, on-brand and helpful – offer up things like your website, your direct line or a link to more information (this could be a YouTube video of your business, a demo or a LinkedIn profile). Make sure you give your recipient the ability to contact you in their own time.
6. Is the time right?:
Catch your contacts at the right time and improve your open rate significantly. Think hard about their schedules and try to gauge when they'll be more receptive. Forget time-frames like Monday mornings (when folks are frantically getting their heads around the upcoming week) or Friday afternoons (when very few will want to take any action). As a rule of thumb Tuesdays around 11am-12pm and Thursday lunchtimes are pretty good times to send your email.
7. The follow-up:
Even if your email had grounds to become the next bestseller, you're likely to not hear a peep from your recipient. If your first sales email is the gateway to your prospect, the follow-up is your track to a sale. And this can often take up to five tries! To guarantee you create a successful follow-up that doesn't land you straight into the junk folder, look at the possibility of implementing email tracking tools like Hubspot. Measure the different routes your recipient takes and be prepared to tailor your messaging around that. Say your contact has opened but not read the previous email, allude to that on your follow-up and suggest an alternative offer. They've read and clicked on your CTA, amazing, upgrade your relationship status and consider a quick call to talk about your next steps. Always stay within the context of your first conversation. Don't rush your recipient through the selling process and don't take them backwards by offering them up the same, tired rhetoric. Adjust to your recipient's needs.
Now that you've had the chance to review our modus operandi revisit your sales emails and consider making a few changes. Be open to tweaking and testing until you find your right formula. Happy selling!
Looking for more ways to increase your sales?