If you're looking to improve customer satisfaction, it's critically important that you first track the performance of your team and develop a deep insight into the ways your team is working towards keeping your customers happy.
A blog post by David Kirk, SuMo Sales Director, CloudApps.
In our role as a customer, most of us would consider ourselves "happy" when our custom feels valued and important to the person we are dealing with. We are happy when it feels like our supplier is fully engaged with us, interested in our needs and highly motivated to help us to be successful.
However, in the scenario where our supplier shows us scant or passing interest, then it leaves us cold and dissatisfied. It is also very unlikely to register highly on our happiness scale!
The key to success for any organisation lies in the provision of customer information to their front line staff. This means giving employees the ability to fully know who they are dealing with, insight into the history of previous interactions with the customer they are speaking to and, critically, the right level of training and motivation to converse knowledgeably and enthusiastically on behalf of the business they work for. Adopting this approach greatly increases the chance of leaving your prospects in a happy state.
This isn't of course confined to just front line sales staff either. Think of your employee's mission in this one simple way.

When a prospect walks into your shop, visits your website or calls your business, whatever their reason is, they just want you to make them happy.
Making your customers happy is of course all within the bounds of sensible reason and is obviously not a carte blanche for your employees to adopt the stance 'The customer is always right, so I should do as they say'.
Improve Customer Satisfaction
Consider this simple, real-life example that happened to me recently after purchasing a technology gadget that required a monthly contract. It all started because I forgot my password…
When I had purchased my gadget, I was informed that if I ever lost the password needed to access my monthly contract document, I could call a support number to have it reset. At this point I was happy.
The inevitable happened, I had a question about my contract and wanted to read the document but I had forgotten my password, so couldn't access it.
I duly called the number provided, when I was informed that the password could in fact not be reset. Instead, I needed to wait to have a new contract document sent to me. Apparently the conversation couldn't continue until that had happened. Now, I was not happy.
My new documents eventually arrived and I could finally get my original query answered. However, I was still not happy.
I wasn't satisfied with this experience simply because my expectation had been poorly managed. It was obvious to me that the support agent I talked to was motivated to finish the call with me as quickly as possible and move on to the next one.
All I wanted was to be able to read my document and ask a question about it. Instead, I had to perform multiple steps across multiple calls.
Where Does Customer Service Go All Wrong?
In this case the support employees aim was to close the call within a set time. My aim was to understand the contract I had signed. A contract that pays £45 every month, indexed linked for 24 months with no opt out.
This is where viewing customer service as a cost centre is a mistake. I look at it from a customer experience point of view.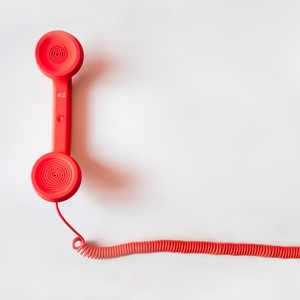 When I interact with a supplier, I want to experience the values of their business, have a conversation with someone that is motivated to care about both me and the business they work for.
Now, as an early adopter of technology, I will always be prepared to pay a premium for new technology gadgets. If I am treated right, then I am also highly likely to come back for more.
Treating customer service as a cost centre, clinging on to every penny committed by sacrificing the customers experience is not very likely to make customers happy and certainly won't have them coming back for more.
How Do You Work Towards a Stronger Customer Experience?
Simple. Teach your staff the values of your business. Promote these values and recognise when they use them.
Bin the scripts. Give them technology that helps them understand who I am and why I am contacting you. Motivate and reward them for engaging with this technology.
Whilst it's critically important to track the final performance of your team you must also develop a deep insight into the ways your team is working. Their behaviours are just as important as the results of what they do. And lastly, they need to know who I am, they need to know what solutions they can offer, and above all else, they must love your brand.
Bring all this together, and you will make me happy.
Learn how
effective sales contests
can rapidly increase your sales performance.
You will be amazed at the results. SixPack shortcuts
doubled their average sales price
&
reduced sales on-boarding by 59 days.