First Salesforce.com Platinum Partner in France will use game mechanics to motivate positive user behaviours
LONDON, May 15th 2014 – CloudApps, the company that delivers increased business performance by motivating employee behavioural change, announces that Kerensen Consulting, the operational consulting leader, is adding the SuMo (Success through Motivation) for Salesforce application to its product portfolio as a strategic partner. As part of the agreement Kerensen Consulting will be working with CloudApps as a provider of the SuMo for Salesforce application.
An intuitive, social and mobile application, SuMo for Salesforce uses gamification techniques to increase user engagement and accelerate the achievement of business KPIs by aligning employee personal ambitions with company goals.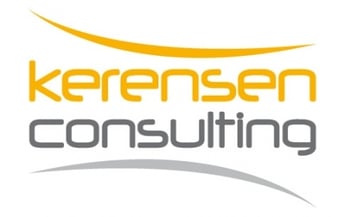 As Salesforce.com's first Platinum Partner in France, Kerensen Consulting can count the majority of Salesforce.com's install base in Western Europe as customers and has already engaged in SuMo pilots with some of the largest of them. By acting as a provider, adviser and implementation partner for SuMo for Salesforce, Kerensen Consulting will be able to help customers maximise their Salesforce.com investment, extending the company's detailed knowledge of best-practice CRM processes into the world of behavioural motivation. As part of this objective, Kerensen Consulting will be training its consultants to deliver SuMo for Salesforce as a managed service, helping businesses to deliver practices that will embed behavioural change over time as opposed to creating short-term improvements.
As the solution is delivered 100 per cent on the Force.com platform, SuMo for Salesforce is a valuable addition to the Kerensen Consulting portfolio, allowing it to deliver the benefits of game mechanics to Salesforce.com customers with a tightly integrated user experience that avoids unwanted lag-time.
Paul Harding, UK Managing Director Kerensen Consulting comments, "Kerensen Consulting prides itself on helping businesses maximise the potential of their Salesforce.com investment and adding SuMo for Salesforce to its portfolio, as both a provider and implementation partner, will help Kerensen Consulting excel in this field. By joining SuMo to our best-practice expertise we can help organisations drive CRM adoption to addiction by harnessing game mechanics and tapping into the individual motivations of employees."
"As the first Salesforce.com Platinum Partner in France, this agreement with Kerensen Consulting gives us access to a wealth of the largest Salesforce.com customers across Western Europe." states Peter Grant, CEO, CloudApps. "This is a great opportunity to tackle low levels of CRM adoption across Europe through the use of game mechanics, using proven techniques to maximise the potential of individuals throughout an organisation. By tapping into the intricacies of human behaviour, we can align individual objectives with corporate goals and allow businesses to embed innovation, enabling people to power business performance."
About CloudApps
CloudApps increases business performance by motivating and measuring behavioural change.
CloudApps enables organisations to constantly improve and optimise the performance of people, through the application of intuitive, social and mobile applications. CloudApps' secure, trusted cloud platform employs game mechanics and expert content to motivate and measure the impact of behavioural change.
Enabling social engagement through nudging and rewarding employees, customers, prospects and partners, CloudApps creates much deeper levels of engagement with organisations. Everyone in the new breed of socially connected enterprise has become "a market of one" and as such constant, evolving dialogue is critical to ensuring that individuals are motivated and driven to excel.
CloudApps is already in use by over 250 customers, including blue-chip organisations such as AMEC, EE, ERM, Lush, La Fitness, Sainsbury, Salesforce.com, Sears, Tesco , Thomas Cook and TUI Travel.
For more information go to http://www.cloudapps.com/
Follow us on Twitter: @CloudAppsGlobal
Contact email: tknight@cloudapps.com
Contact phone: 07798 735120
CloudApps – People Powered Performance
About Kerensen Consulting
Kerensen Consulting is an operational consulting firm, capable of designing and managing projects with a strong impact on the business, in both a local and international environment.
Kerensen Consulting offers three service lines: Consulting, Business Solutions and Technology Services on a variety of practices such as CRM, Sales Process, Marketing Automation and Enterprise Architecture.
Kerensen Consulting is the first Salesforce Platinum Partner in France and has established strategic alliances with leading companies such as salesforce.com, Exact Target, Zuora, Apttus and CloudApps.
Website: www.kerensen.com
Contact email: marianne.quentin@kerensen.com