Interesting article published in Diginomica covering LeasePlan and their use of SuMo to motivate deeper engagement with their CRM investment. The full article can be found here.
January 20, 2015 by Jessica Twentyman
SUMMARY: Sales execs at vehicle leasing company are competing for rewards and recognition in their use of a new CRM system.
Even the most meticulously planned customer relationship management (CRM) project will quickly hit the buffers if intended users dig their heels in and refuse to engage with the new system.
When LeasePlan UK was preparing to play its part in the global vehicle leasing company's roll-out of Salesforce back in 2013, this was exactly the situation that commercial performance director Tom Brewer was anxious to avoid. Says Brewer:

We were spending a lot of money on Salesforce. There was an awful lot pinned on the implementation. The outcomes we wanted to achieve were well understood by the senior management team and the board, but there was some uncertainty around RoI. I knew that if the sales team didn't take to the system, our chances of delivering against the business case were seriously at risk.
Perceiving this unease, consultants from Deloitte, LeasePlan UK's Salesforce implementation partner, came up with what, on the face of it, was a pretty ballsy suggestion: Why not try gamification?
Their advice might well have fallen on stony ground, given the hype and resulting suspicion that surrounds workplace gamification. However, Brewer was prepared to keep an open mind, even if others at LeasePlan UK were more dubious:
The concept of gamification was quite new to me and I was quite taken with it, quite quickly. There was, however, some scepticism among other key stakeholders and more senior executives within our business when I came to them with the idea that this might help.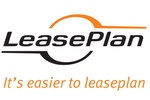 Fortunately, he was able to win them over. The strategy suggested by Deloitte was to use a Salesforce.com-native gamification app, SuMo for Salesforce, from UK-based software company CloudApps. Brewer quickly worked out that he'd be able to absorb the cost of SuMo into LeasePlan's overall Salesforce budget, so finance wasn't an issue, and was able to persuade executives that gamification and the SuMo app would give LeasePlan a vehicle to maintain the momentum created by a splashy launch of Salesforce to the UK sales team:
We knew we had a good platform in Salesforce.com and we'd made a big song and dance about it and upgraded everybody's technology, giving everyone in frontline sales positions a new iPad in addition to their laptop. There was already a lot of investment, energy and enthusiasm around the launch – but we'd 'been there, seen that' with other projects and then found that what actually happens is that three, six, twelve months after the launch, you run out of steam, the benefits haven't materialised and the whole thing sort of fizzles out. We were pretty determined, with this particular project, that we weren't going to fizzle out.
SuMo Wrestling
A key part of the SuMo gamification project was identifying the behaviours that LeasePlan UK wanted to reinforce and reward in its sales team's use of Salesforce. Among these were keeping customer contact information up to date; populating strategic account plans with details of the activities that sales executives were planning on to keep relationships moving forwards; and use of Chatter, Salesforce's social media tool, where LeasePlan UK was encouraging its geographically dispersed sales team to contribute their success stories, share knowledge of sales targets and offer colleagues best-practice advice.
SuMo went into action several months after the Salesforce.com go-live date. It ran in 'baseline' mode for one month – meaning that it couldn't be seen in Salesforce by sales staff but was still running in the background and collecting stats on the behaviours that LeasePlan UK had identified in the planning process. This, Brewer determined, would give he and his team a way to measure 'before and after' engagement with Salesforce.com.