When NewVoiceMedia (NVM) started closely monitoring their sales process, they discovered there was a disparity between their top performing reps and the middle performers making up their core team. Even though the entire team had gone through similar training and had access to the same data, the most successful reps appeared to have their own 'secret sauce', which proved fruitful more frequently than that of their counterparts.
Curious to explore this new avenue to closed revenue, NVM looked to implement SuMo Motivate to gain insight into their team's behavioural data. By discovering the path taken by their top reps, NVM could begin to create a clearer picture of what 'good looked like' for their business and start to map out the necessary steps to replicate that success rate across the entire team.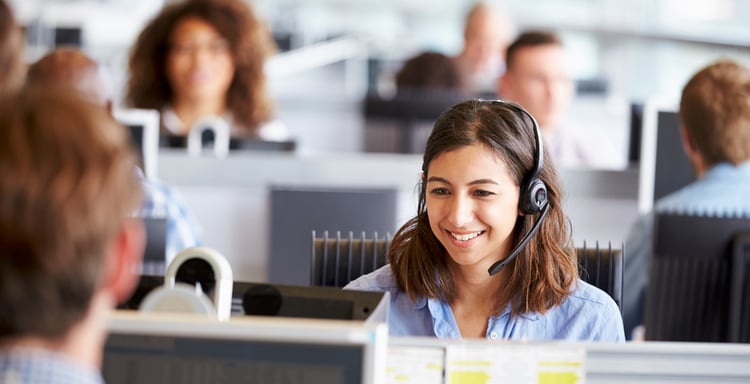 Surprisingly, NVM found that top reps excelled in three 'basic behaviours' – self- generating pipeline, following the business' sales methodology and keeping the Salesforce system up-to-date.
After having quantified the cadence and quantity of those winning activities, NVM broke them down into traceable KPIs, rewarding their sales reps every time they performed well against that specific target. Soon, key metrics like data quality or pipeline creation experienced an obvious boost, as the core team started to exhibit the same winning behaviours of the top tier.
"Top performers exhibited 'winning' behaviours - Behaviours that moved the needle. Before, we knew what these were but we weren't able to quantify them"

– Mark Fellowes, SVP Sales Development & Operations at NewVoiceMedia
With high-value behaviours backing each activity in the pipeline, NVM managers could feel more confident in their deal outcome predictions, knowing that only the healthiest deals were being kept on the forecast.
Another interesting by-product of tracking behavioural data was that NVM was able to create a specific blueprint of their sales process, allowing for very targeted coaching and accelerated rep onboarding.
Behavioural data like this is a precise way to calculate the actual state of your sales process and its potential. It's particularly interesting because by tracking the specific steps necessary to close a deal on a win, you can highlight gaps in progress, pinpointing every time a step has been missed or delayed, creating an early warning system that can alert you in time to take action (rather than having to lament a loss you didn't see coming.)
NewVoiceMedia propelled its entire team to all-star sales status by learning to reshape their winning formula based on this behavioural insight.
Discover what NVM learnt from its top performing reps in this 5-minute read: