As part of our SuMo Sales Academy, we spoke to Chris Bryan, Director of Inside Sales at Qlik about building a believable forecast through behavioural analytics.
"Tracking both good and bad behaviours will give you a clearer picture of the health of your sales process - and how your team actually follows it." - Chris Bryan,

Director of Inside Sales, Qlik
Who Are Qlik?
Global corporation Qlik are industry leaders in visual analytics, delivering intuitive platform solutions for self-service data visualization, guided analytics applications and embedded analytics.
They service approximately 40,000 customers worldwide; companies of all sizes, across all industries and geographies use Qlik solutions to visualize and explore information, generate insight and make better decisions.
It is therefore no surprise that clarity of data internally is paramount for Qlik, so it was only natural that the company decided to take the next step towards better forecast accuracy and streamlined sales and service process, looking at SuMo to help guide the conversation. As data visualisation experts, most of the necessary intelligence was already available to them through their Salesforce platform, however, the sheer volume made it very difficult to quickly put into a format that they could use.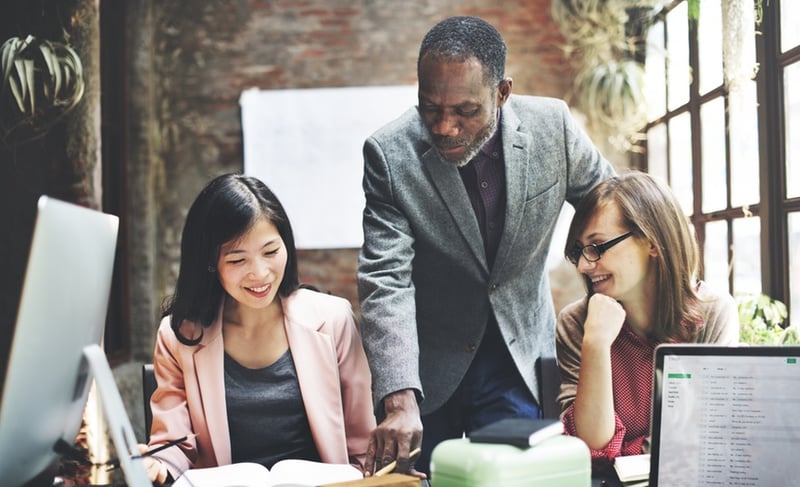 In the past, they had looked at raw data to determine things like rep activity levels in a bid to decipher if their processes were being followed or if they even made sense for the business. Unfortunately, this premature data had very little granular detail, making it very difficult to glean any actionable insight from it.
It was at this moment that Qlik realised that they needed to travel through the data, not simply tracking activity volume but monitoring the quality of behaviours. They took a position of looking not only at the destination (sales and service targets like closed deals or call wrap-up time) but started tuning into the journey as a whole, monitoring and learning from the high-value behaviours their most successful reps were exhibiting in the system.
Thanks to the granular data being captured by SuMo, Qlik was able to:
1. Look at time-framed, individual specific data:
Which offered them insight into exactly how their team members spent their time and whether their personal targets were being hit regularly.
2. Learn from their most successful reps:
Designing a clear coaching system based on the winning behaviours exhibited by the company's top tier.
3. Develop a stronger confidence on their sales forecast:
by being able to visualise the stages each opportunity takes (or should be taking), Qlik was able to build a threshold from which to measure likelihood of success. If an opportunity was backed by sufficient high-value behaviours, it would pass the threshold and be considered in the forecast.
By adding a behavioural layer to their data tracking capabilities, Qlik was able to coach according to the specific needs of the team. This targeted coaching quickly provided them with some surprising results:
- 230% increase in lead response time.
- 140% increase in pipeline.
- 100% increase in call-note capture.
"Only behavioural analytics can give you data based on quality (not just quantity) of your team's performance." - Chris Bryan,

Director of Inside Sales, Qlik
Keen to learn more about the challenges faced by Qlik and how they turned towards behavioural data to streamline their sales and service process, target their coaching and develop a stronger forecast?
And don't forget, you can access our entire SuMo Sales Academy here. 5 sales leaders, 5 innovative sales topics!