If you're a frequent follower of our blog, you may remember us previously discussing the shortage of good practices and thought leadership around Sales Enablement. The practice is new and only recently has started to gain real momentum as business leaders the world over are realising the need for better tools to make their sales team more efficient and in turn, more successful.
If you missed it, I'll leave the blog post
linked here
!
And so, in our drive to help sales leaders do precisely that, we've made it our mission to spell out the potentials and limitations of Sales Enablement.
In today's blog, we're joined by one of the most prominent figures in the field right now. Leading Sales Enablement for Sales & Marketing powerhouse HubSpot, Ben Cotton offers us his insight on what this young and promising practice has to offer for organisations itching to grow.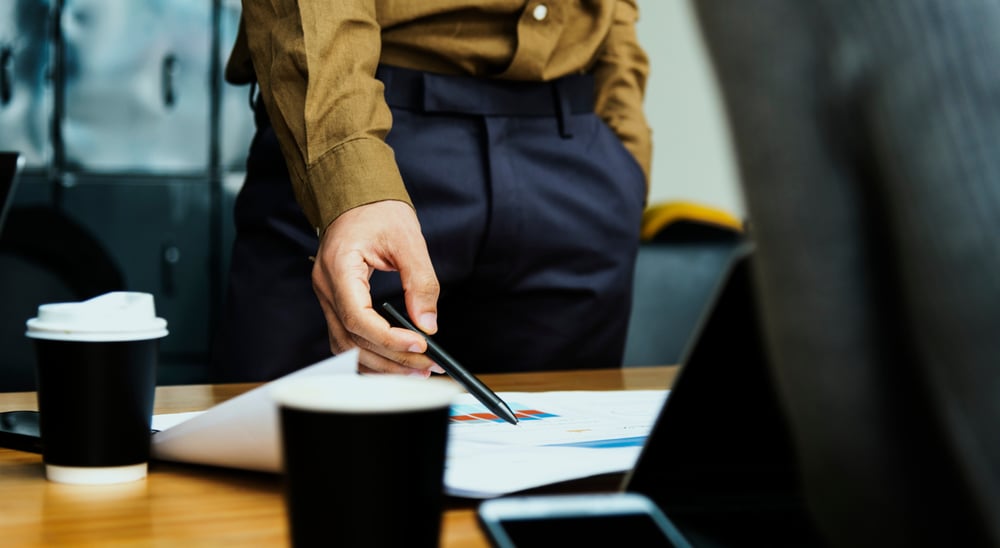 A Sales Enablement Q&A with Ben Cotton
1. Ben, can you define Sales Enablement for us?
For the most part Sales Enablement is poorly defined and badly understood. It's a broad term and it can be ambiguous. It's therefore very important for businesses and consultancies to clearly define exactly what they mean when they talk about Sales Enablement.
This is exactly what I did when I first joined HubSpot.
There are four main areas that I recommend concentrating on to deliver great Sales Enablement:
Sales Content

Sales Training

Technology
2. What benefits can it have on our business?


The biggest benefit of Sales Enablement is that it can help your team close more business and generate more revenue.
We're seeing large corporate businesses and those in the SaaS industry wise up to the value of having a team that is tasked with helping the sales organisation become more efficient, more productive and close more business.
But for those very valuable benefits to happen, the Sales Enablement team needs to have exec buy-in, it needs to have teeth. In order to see real results, it's imperative that the sales enablement team has its own influenced revenue goal.
It's not uncommon to see a Sales Enablement team failing to hit their target because they're focussing on things like usage of a tool, number of people who attended a training or who have downloaded a piece of sales collateral.
While those metrics are somewhat useful, if they're not impacting revenue, they're much less valuable. There has to be a clear focus on high-level business metrics like revenue, as well as strong executive backing for sales enablement to work.
If a sales enablement team loses its focus on revenue, pretty soon it will be viewed as an unnecessary expense, with a reduced sphere of influence and an inability to help the rest of the team grow.
3. So, how can we ensure we're doing it correctly?
The way I think about it is that, as a sales enablement practitioner, I'm the consultant and the sales organisation is my client.
So, activities that will help me understand and get closer to my client – like sitting with them for an hour a day to truly understand what's happening on the sales floor – are very important.
As I mentioned, being focused on revenue is the number one priority. Secondly, it's paramount that we really understand what the sales strategy is for the year.
So, for example, many SaaS companies are interested in expanding their business, they're focussed on growth. But they may also have other strategies around, for example, cross-selling.
So, Sales Enablement needs to partner with the sales organisation to help them realise that strategy and achieve those goals.
In order to understand whether I am helping Sales become more successful, I track the following metrics:
Quota attainment of the office every month
Revenue attainment through deal support
Net promoter score survey – my clients can answer some questions around how I did last month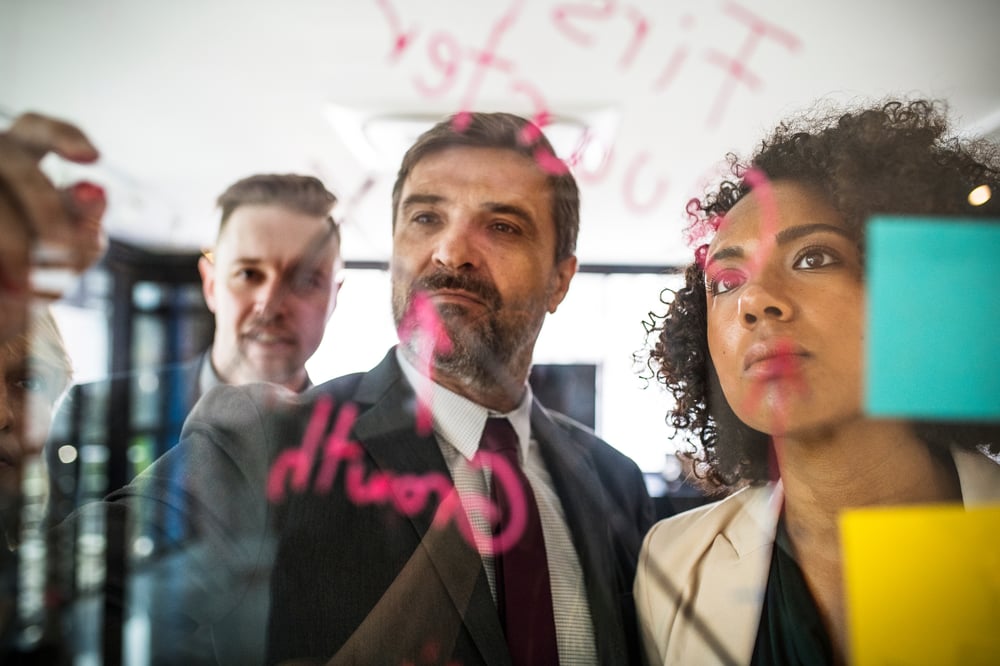 4. What good examples of Sales Enablement have you seen?


Currently, there aren't masses of people out there sharing what good sales enablement looks like.
At Hubspot, we're trying to change that. We think there's huge appetite for this content. Certainly, the growth of Sales Enablement as a category has been exponential so we're really trying to educate the market.
You could say that we're building the plane whilst flying it!
5. How can we implement Sales Enablement if we're limited by time/ money/ resources?
I've spoken to a lot of Sales Enablement folks in multiple companies and they all start out the same way. They have a Marketing department who successfully generates leads for the Sales team to work on. But pretty soon, it appears there's a need for something at the bottom of the funnel – for somebody to be helping Sales.
Often, what we find is that somebody takes this role on informally because it's what's needed. And they could be a rep, a marketeer, Sales Ops, etc.
Soon the business realises how much impact this person is having, and the role turns into a full-time job. For what I've seen, it's often a pretty organic occurrence and they may not even call it "sales enablement".
The best approach is to get the top and the middle of your funnel working efficiently, make sure there's enough volume of leads and once that is cranking, then it's time to really think how you could help Sales through content, training, technology, etc. At some point a business will need to invest in sales enablement and make hires.
In terms of growing the team further I would encourage companies to create some internal guidelines to say, when Sales Enablement influences X amount of revenue and there's Y amount of headcount, then consider getting additional support. As a general rule, I would only invest further in growing the Sales Enablement team when it's influencing revenue and making sales reps more productive.
6. What does the future of sales enablement look like?


We're continually looking at ways to help our sales reps connect with prospects, however, like most marketeers or people working in tech, I'm very excited by AI and machine learning.
Internally at HubSpot we're currently experimenting with Bots to aid with things like FAQs – which will be able to answer any question, at any time, on any device.
As a first step, we're really excited to be able to instantly answer questions that sales reps may have. But the really interesting part of AI and machine learning is having these Bots make proactive suggestions based on all the available data.
At HubSpot, our sales reps live within Slack as their communication platform. To have a Bot reach out and proactively make suggestions on what they should be doing, whether it's following on a particular lead or suggesting relevant content, etc. would be extremely valuable.
These are some of the types of things we think machine learning could help us with in the near future. I'm personally very excited about any technology that will help our reps make better decisions, be more effective and in turn, sell more.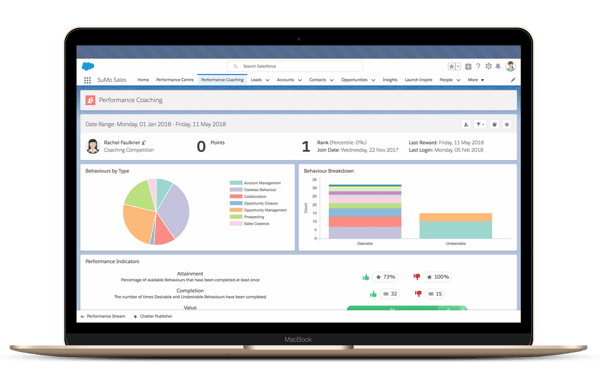 Learn how SuMo Coach can do precisely that here!
7. Who should drive Sales Enablement in the team?
I think this is a bit of a moot point. What's important is that Sales Enablement helps the Sales organisation generate revenue – rather than whether it sits within Sales Ops, Marketing, etc.
The most important thing is that Sales Enablement drives revenue, shares goals with the Sales Organisation and that it communicates frequently with Sales.
And as long as they are doing these three things, it doesn't matters who they report to at all.
8. And lastly, could you share your top tips to mastering the practice?
1. Focus on revenue – if you don't do that, you're focusing on the wrong things and will only play a supporting role. Above all, concentrate on the bottom line.
2. Share goals with the Sales organisation – that's the one true way to drive alignment.
3. Proximity to the sales reps – the Sales Org is my client and I am their consultant. Be on the sales floor, listen to their conversations, be open to questions and feedback.




About Ben Cotton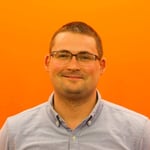 Ben has an amazingly enlightening blog dedicated to SaaS, Growth & Sales Enablement.
For even more information around this very important practice, make sure you check it out!
Continue Reading:
Sales reps and the CRM, it's a love/hate relationship. In this white paper you'll discover how to put an end to this complex affair and finally get the most out of your CRM investment.