A must-have checklist for a successful sales kick-off... Are you planning on hosting a sales kick-off for your team? Excellent idea! After all, this is the best way to focus attention around your most important goals and recharge your workforce so that they go after them with renewed ambition.
However, The Sales Executive Council has reported that reps can forget up to 87% of the training content they receive just one month after the sales kick-off. That's 87% of your time and money wasted. How frustrating is that?
Considering the enormous lift these annual meetings take and the size of potential ROI associated with them, it's no wonder you may be feeling a cold sweat gathering on your brow…
Don't worry, the key to these all-important reunions is careful planning. And that's exactly what we have here for you today – the ultimate checklist to guarantee your kick-off is a memorable success that has your reps walking out of that conference room feeling super motivated!
Time to Get Planning
First things first. Let's trash that preconceived belief that a well-rounded sales kick-off is a one-day event (or even a three-day extravaganza). Rather than placing all our eggs in one basket and expecting the content in our presentations to motivate them for the entire year, let's instead see it as a three-part exercise – with a launch presentation, a stretch and a grand finale.
To ensure your team remains engaged throughout it all, you have to give each section the same attention, putting in the necessary background work.
Let's dive into our three sections:
PART ONE. THE LAUNCH PRESENTATION:
This is the time where the entire team is set to get together to welcome in the new era of sales targets. Here, we take time to congratulate the team for the victories achieved during the last sales year, inform them of the new targets and give them the necessary tools to get on with the job at hand.
Aim of the game:
Recap:

Kick-start the day by recapping on the highlights and learnings from the previous year; calling-out star team players, mentioning notable new customer names and exceptional sales achievements.

Motivate:

Give your team the chance to learn from mistakes made the previous year but but don't dwell on anything for too long. A new sales year means a new clean start for the entire team. This is your chance to refocus your guys' attention on new targets. Make sure your tone is encouraging and positive.

Train:

Keep the entire team on top of their game with new and improved sales features, tools and products. Here's the time to inform the entire workforce of upcoming changes and innovations.
Not all businesses will have the same budget to spend, but with some simple planning and attention to detail, you can easily get the same desired outcome.
Take some time to think about the following:
The Message: What is it that you want to get across? What's the point of this reunion? Are you celebrating? Motivating? Informing? Have this very clear from the outset and side-step any danger of cramming too much into the day.
The Location: Where are you going to host this? Can you treat your team to a fun getaway in an exciting location? Do you have to cut corners and do it online? Whatever you decide, make sure to lock it down in good time so you're not caught off-guard.
If you are taking your team away somewhere, make sure you pick a venue that can be shaped to fit your particular needs. For example, a big theatre style room will be needed for your company-wide meeting but you will probably also need smaller breakout rooms for training and brainstorming sessions later in the day.
The Time: Sales reps' agendas are notoriously busy so block out some time in everyone's calendars early on to avoid anybody missing out. Find a time that works for everybody, staying clear of vacation periods, end of financial year or big marketing events.
The Speakers: It's set to be a long day(s) so capture and keep your crowd's attention by alternating between speakers. Try to opt for high-quality orators who can deliver an engaging message in a motivating and convincing way. Execs droning on in a monotone voice about boring pie charts won't get your team going…
The Resources: Take time to carefully craft the visual assets you'll be using in your presentation. All presentation decks should be consistent and on brand, with eye-catching images and minimal text. Consider using videos to break-up any slide saturation.
Will you be giving the team hand-outs? Feedback forms? Printed swag? Most of these items will need at least a couple of weeks to get sorted, so don't leave them to the last minute!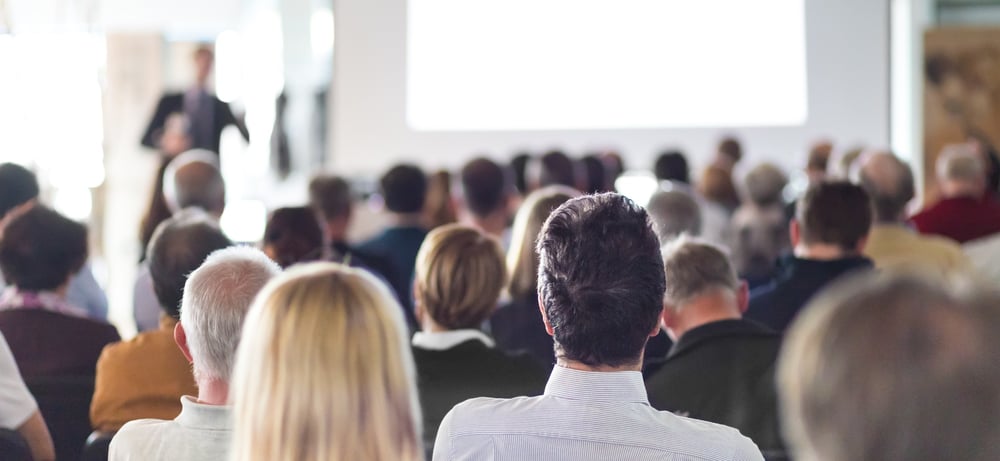 Things to avoid:
Veering off topic: For your team to find this exercise useful, you must keep messaging and intent laser sharp. I'm sure there's a ton of AOB you'd like to cover but this is neither the place nor time. Look into creating webinars for extra content you won't get to cover.
Thinking one size fits all: Treating your veteran reps the same way as your entry-level team members is a very easy way to demoralise the team and get the mere minimum from each individual. After the initial team presentation, consider splitting your team by experience levels, offering a safe space for your team to ask questions, offer feedback and ask for help without feeling out of depth.
Not putting your star players to work: Why not take this opportunity to ask your top performers for a little help? They are pros at innovating around your sales process and are likely to have their very own secret sauce to closing deals. Ask if they'd like to head a small team workshop or have them lead an ideas pool. The rest of the team will learn valuable lessons and your star players will get an extra motivational boost from being recognised in such a public way.
Not treating your attendees accordingly: Ever sat through a three-hour presentation on an empty stomach? Plan for regular breaks and stock up on snacks, water and plenty of coffee.
Thinking an annual kick-off is enough: Even if you put together the most informative of days, your reps will still need the odd top-up here and there. Follow up this wonderful annual get-together with smaller, regional or online meetings. Use these extra sessions to learn from your reps - they will be able to guide you on what they need to keep up momentum.
Following these simple rules will set you up for kick-off success. Remember to give your day a grand finale (stand-out speaker, networking drinks, award ceremony, etc.) so that your workforce walkaway feeling motivated to reach their fullest potential!
PART TWO. THE STRECH:
After the glamour that is the kick-off, it's time for you and your team to start delivering on your targets. It is in this mile-long stretch that we tend to lose the drive and purpose we set out with.
Don't despair, we've got a few tricks for that too. Utilise this period to concentrate around these three interconnected areas:
Coaching: Don't expect your team to set off and bring home the results you expect without some form of targeted coaching. Whatever their experience levels, all sales reps need the helping hand of a sales coach– a modern sales leader that is armed with the data and knowledge to help them reach new targets.

Managing: Traditional KPIs are often too large and overwhelming for a sales rep to tackle alone. Help your team along the sales journey by breaking them down into more manageable, bite-size tasks. Manage through leading (forward facing), rather than lagging (rear facing) KPIs.
Communication: Don't let all that good motivation from the kick-off fizzle out. Keep your targets in the crosshair by constantly communicating with your team. Be it company-wide through internal comms like Chatter or as one-on-one talks with your reps, continue growing the conversation all year around.
Allow that communication to be two-sided, asking your team for feedback and updates and tailor your coaching around that insight received.
Encourage a bit of harmless competitive banter by taunting your reps on their progress and pitting them against each other. A bit of competition goes a long way in a sales environment!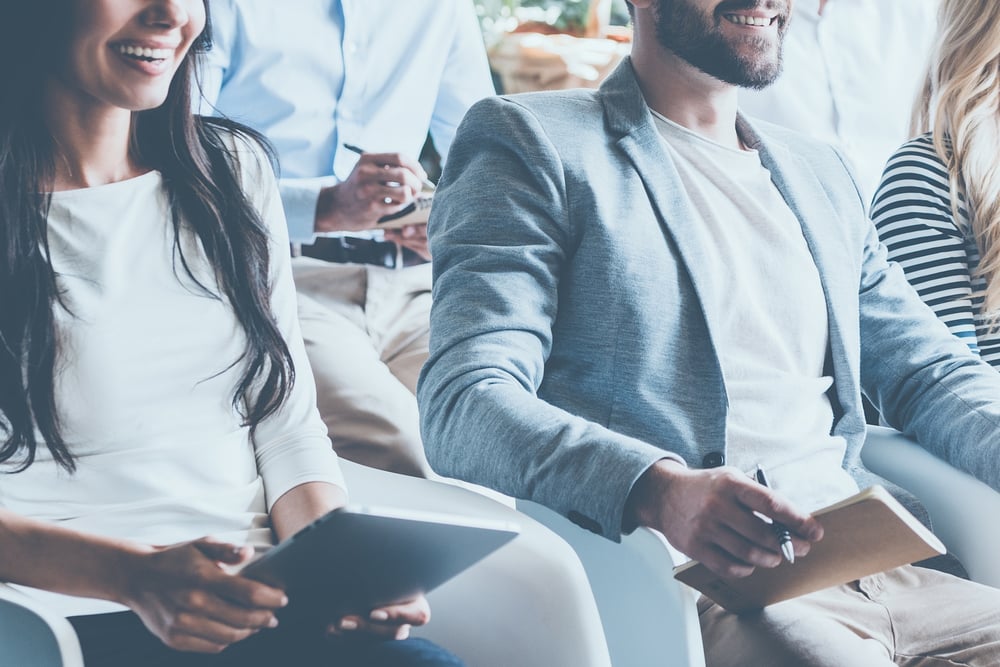 PART THREE. THE GRAND FINALE:
And before you know it, it's time to start all over again!
Set the foundations for a successful new year by taking time to recognise the achievements of your entire team.
This very interesting TED Talk showcases just how much recognition can impact the way we choose to work. Publically acknowledging and rewarding your reps for a good job well done, will keep their morale high, pushing them to try even harder come next quarter.
Top up your existing comp-plan with some fun and inexpensive prizes. These non-monetary rewards have been proven to be more effective than simply adding some pounds to their bonus.
And there you have it. Your fool-proof guide to getting your next sales kick-off just right!
Looking for more engaging tricks to keep your team motivated?
Check out these 115 incentive ideas to spice-up your sales year.