SuMo v6 delivers comprehensive behavioural tracking & motivation updates
London, August 20th, 2017 - CloudApps have today announced the immediate availability of SuMo v6, the latest release of its flagship sales performance improvement platform.
SuMo helps customers increase sales performance by building a clean & healthy pipeline, improving forecast accuracy and increasing sales output.
SuMo works by motivating the high-value sales behaviours that result in closed deals. At the same time, SuMo tracks and eliminates the careless sales behaviours that drag sales off course.
With this new release, several core platform capabilities have been added or enhanced:
1. Deep sales performance insight:
Track or motivate highly complex sales behaviours with greatly enhanced behaviour builder.
Monitor both positive and negative behaviours for complete sales ops insight.
2. Deal health insight & prediction:
Uncover deal health with new behavioural analytics that provide an early warning system.
Discover if deals remain on track with visual deal prediction indicators powered by machine learning.
3. Enterprise-class scale:
Track or motivate high volumes of sales behaviours and users via a smart asynchronous framework.
4. Guided sales coaching:
Deliver guided sales coaching broken down by sales stage, based on best practice sales behaviours.
5. Ease of use:
Rapidly deploy behavioural tracking or motivation competitions with re-imagined competition builder designed with the user in mind.
Reduce user training with revamped user experience that is certified "Lightning Ready"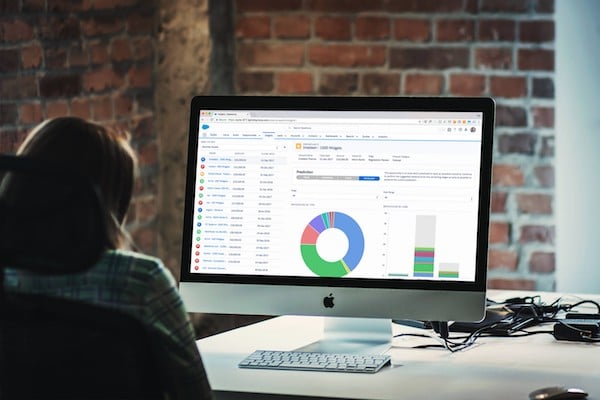 Try SuMo FREE for 30-days by visiting the SuMo listing on the AppExchange.
"Our customers tell us that SuMo is the app that makes Salesforce actually work for them. If you seek a clean & healthy pipeline and want to drive increased sales output, then you should look no further" said David Kirk, Chief Revenue Officer at CloudApps.
Customers that have deployed SuMo are enjoying dramatic increases in sales performance:
187% increase in sales productivity
200 extra sales calling hours
200% uplift in average sales price
59-day reduction in sales on-boarding time
Want to learn more? Try reading about the 5 key attributes of effective sales leaders
About CloudApps
Founded in 2009, CloudApps increases sales performance by tracking and/or motivating the high value "winning" sales behaviours that lead to more closed deals.
CloudApps is in use by over 250 customers, including blue-chip organisations globally such as Vodafone, Unilever, Roche, Post Office, SIG and Qlik.
For more information, go to https://www.cloudapps.com/
Media Contacts
Tim Knight (tknight@cloudapps.com)
Looking for more? Learn how to increase sales performance by motivating winning sales behaviours.
Keen to read more about sales coaching? Why not try our article: sales leaders turn to new sales coaching methods to increase sales