Calling all friends of SuMo… We need your support at what is sure to be a fiercely contested Demo Jam at the upcoming Salesforce World Tour London event. If you're planning to be around the London expo on May 18th, please come and help us defeat the opposition!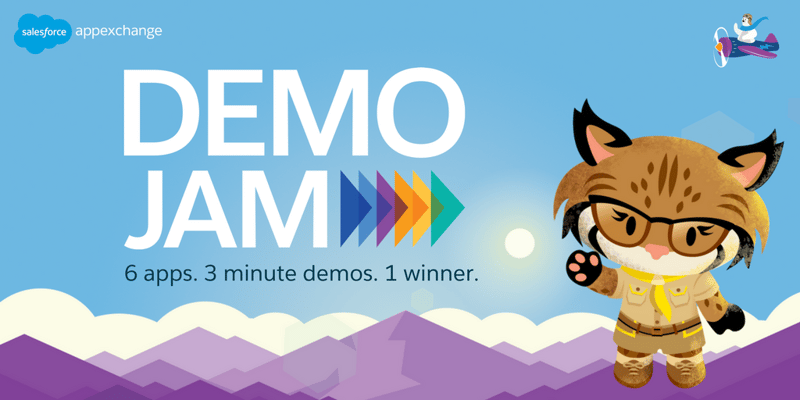 We're thrilled to have been invited to battle five other ISV solutions, ranging from Financials to Telephony integration on the evening of the biggest cloud technology event of the year. As a purely native app driving sales growth we hope to be able to tell a winning story – but we really need your support.
Never heard of the Salesforce Demo Jam? Well, it's one of Salesforces' most lively undertakings. Normally run as webinars, the Demo Jam is a high energy, fun packed event where six apps go head-to-head to pique the interest (and hopefully gain the affection) of the audience. The catch? The pitch is a strict 3-minute demo and there are absolutely no slides allowed. The audience get to select the sole winner at the end, based on quality of demo, innovation of app and love of the product. And it's here where we'd like your support…
Come and Support SuMo as he Goes into Battle
If you're planning to be at Salesforce World Tour London on May 18th, be sure to join us at 5pm at the Outpost Theatre 2 to vote for the little blue guy… the gloves are off and SuMo is coming out fighting!
Don't miss this punchy event that promises to showcase the upper crust of Force.com innovation, in the most exciting format possible. We'd love to see your face in the audience!
Want to book some time with SuMo at the event – just let us know by filling out the form here or clicking the button below.
Prefer to keep on reading? That's OK, why not try our informative look at how modern sales leaders are increasing sales by measuring both leading and lagging indicators.