We are excited to announce that CloudApps will once again be a Gold Sponsor of the Salesforce World Tour London 2017 event!
Interest is sky-high this year. So high in fact that Salesforce closed registration mid-April, with access to the event now only available through a live online broadcast. But don't worry, in case you missed the window, we're happy to say that as a valued friend of CloudApps, we can still get you a pass to the summit. Just get in touch for your free ticket!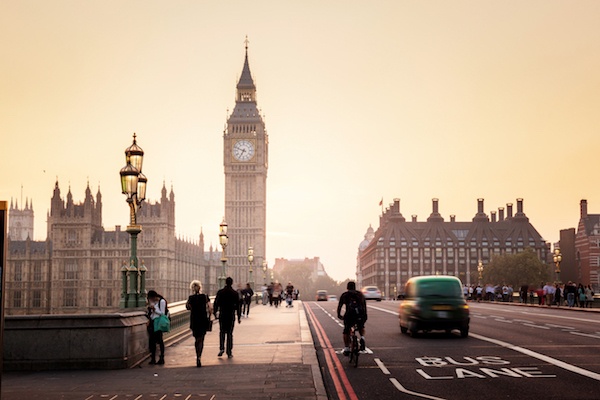 If you have already managed to secure a pass then you are in for a day full of fine-tech creativity with exclusive access to the most innovative speakers, revolutionary keynotes from the likes of the ever-lively Simon Mulcahy and one-on-one chats with tech-elite in the partner campground.
This is where you can find us, right at the heart of the dizzying innovation!
We're very excited to have the chance to showcase all the fantastic new features we've been working on over the past year. And as a refreshing new approach, we're not just giving away gimmicky swag to win your affection. No, this year we're giving away measurable sales performance improvements!
We'll be giving away 3 FREE SuMo Insight packages. Each one will deliver a 4-week no-strings-attached engagement that provides actionable insight into how you can rapidly increase your sales performance.
This is an exclusive offer only available to the first 3 visitors staking their claim to it. Make sure you're in with a chance by visiting our booth on May 18th and asking one of our team members if you've made it in time for your free sales performance insight!
If you would like to cut through the campground madness & book a guaranteed time to chat to one of our experts on-site – simply fill out the form here.
We will be showcasing SuMo Insight, Motivate & Inspire during the event. If you want to find out how customers like SixPack Shortcuts doubled their average sales price and reduced sales on-boarding by 2 months come and find us. You will be glad you did.
We look forward to seeing you there!
Salesforce World Tour London 2017 Agenda
| | |
| --- | --- |
| 09:45 - 10:00 | Keynote Pre-show interviews and guest speakers |
| 10:00 - 11:30 | "Become a Trailblazer" opening keynote with Salesforce CMO Simon Mulcahy and special guests from major UK brands |
| 13:00 - 13:40 | Salesforce for IT: Build Smart Experiences People Love |
| 14:00 - 14:40 | Salesforce for Service: Future of Service from Transactions to Conversations |
| 15:00 - 15:40 | Salesforce for Marketing: The Smartest CRM for 1-to-1 Customer Journeys |
| 16:00 - 16:40 | Doing Business in the Age of Equality Panel with Dr. Vivienne Ming |
Looking for more? Learn how to increase sales performance by motivating winning sales behaviours.