Modern Sales Leaders Accelerate Rep Performance By Delivering Highly Targeted Sales Coaching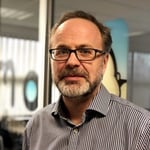 By Dr David Kirk, SuMo Sales Director
The Traditional Approach to Sales Management
Traditionally, sales leaders have placed a heavy focus on just those deals forecast to close in the current period. Supported by whatever evidence they can muster from their CRM system, which is often patchy at best, they interrogate the corresponding sales rep to make sure "all of the bases have been covered".
Often times it means that the sales forecast ends up owing a lot to trust (in what their sales reps are telling them or have entered into the CRM system) and hope (that they have asked all of the right questions). A wing and a prayer is possibly another term for it.
This reliance on the old school methods and the resulting obsession with only the destination outcome is blinding them to the importance of managing and coaching across the overall sales journey. In short, it is hampering their ability to increase sales performance in their team.
CRM Systems with Incomplete Data Don't Help
The problem with a CRM system and don't get me wrong, I am a big fan of CRM systems, is that even when they have high adoption, the information stored in them only provides a picture of an opportunity as it stands today. It is a point-in-time view that cannot provide what the modern sales leader craves, a picture of the true health of the opportunity as it has progressed over time.
For example, I bet there are deals in your forecast that you have a gut suspicion about? To all intents and purposes they look genuine. Under scrutiny, I would also bet that the rep is telling you what you want to hear. That the CRM system shows a close date within this period, it is set to an advanced sales stage and there appears genuine activity records logged against it. So in best faith you leave it in your forecast.
However, what is not accessible to you is the picture that shows the Sales Stage has been moved backwards several times during its life, the Close Date has lapsed and bounced forwards 12 times in the last 3 months and that the Next Steps have only ever been updated once, last night, in anticipation of the deal review you have just conducted.
Sales Leaders Crave Detailed Insight
In reality, if you had access to this sort of opportunity health insight, a picture that was built up over the lifetime of the opportunity, it would make you realise that this is a toxic deal that has little chance of closing. Armed with this insight, you would not have it in your forecast at all.
Modern sales leaders are more like performance coaches; they don't focus on the
outcome alone. They have put down their stick and turned to sales coaching as the method to guarantee success.
For example, wouldn't you like to know that your reps were managing their pipeline and opportunity health to KPIs such as:
Book 10 meetings per week every week
Identify 20 contacts per opportunity
Identify key decision makers before progressing into pipeline
Opportunity next steps updated weekly
Future dated activity always set
10 proposals issued per month
Each opportunity spends < 30 days in each stage
Opportunity close date updated less that 3 times
This is just a handful of the type of KPIs the modern sales leader is focused on. For every deal in their pipeline, they are armed with many metrics just like these that span the entire sales lifecycle, which they use to qualify its health and likelihood to progress towards a successful and timely close.

Modern Leaders Deliver Sales Coaching Across Multiple Pipeline Metrics
Modern sales leaders know their sales process inside and out. They track that their teams have adopted the winning behaviours and coach for success across all sales process KPIs, not just the outcome. This approach makes sure the sales leader has faith in the health of each deal and gives the sales rep a far greater chance of building a healthy pipeline of deals.
However, to achieve this, the modern sales leader needs the ability to track, in real-time, the behaviours that underpin these KPIs. This insight is not something that a CRM system can provide.
CRM systems are full of useful operational process data but at best, it's like looking through a rear view mirror. You can see where you have been but with no clue as to why. You may be able to see the current position but you can't see the journey taken to reach it. If you can't see the journey, you can't possibly qualify the health from it or coach to change it.
Modern sales leaders have access to this real-time feedback, delivered from behavioural analysis, and they are using it to support and coach their teams to work in the most effective and efficient way possible.
The insight gained allows our modern sales leader to monitor the health of every deal throughout its lifecycle, learn from the innovation of the top performers and deliver highly targeted sales coaching that makes every rep more successful.
Is the time right to adopt a fresh approach?
Curious to hear how modern sales leaders are accelerating their reps' performance? We've got a full webinar series all about it, featuring industry leaders from businesses like The Post Office Money, Ebury, NewVoiceMedia, etc.
Keen to read more about sales coaching? Why not try our article: Sales Leaders Turn to New Sales Coaching Methods to Increase Sales.