Sales enablement is the mix of technology, processes and content that enables sales teams to sell efficiently to prospects. When done correctly, it can improve the performance and productivity of the sales team and ensures a higher rate of prospect & customer satisfaction.
Even though this concept is fairly new, most sales organisations are already servicing their team with some form of sales enablement. But, as the modern buyer changes and becomes more self-sufficient, is it time to start reviewing the tools and resources we're arming our reps with? The answer, of course, is yes.
How Sales Enablement Has Changed
The sudden expansion of technology, data and mobility has propelled the buyer through the sales journey, allowing them to self-serve and assess a product or service without any previous involvement from the seller itself.
This new buyer now walks a completely different journey, one that is miles ahead from the standard awareness stage that our first-line reps are used to managing. For this reason, we must attempt to fill the gaps so that our reps are able to correctly pique the interest of our new, clued-up prospects.
What does the new breed of prospect expect from our sales team?
Solution Led: A knowledgeable representative that is able to spin the story around them, not just regurgitating the same old, standard tale, but capable of meeting them at a more advanced stage, that is tailored to them and their business pain.
Connected: Sales reps should be available at all times and through the various channels that best suit the buyer. Rapid response time and mobility are crucial attributes of the modern sales rep.
Targeted: Reps should offer prospects personalised content that is solution-focussed and customer led. They want examples from customers or projects similar to their own, case studies with clear stats, etc
Established: A clear differentiation from the competition. With so many vendors readily available across the world wide web, it is now more crucial than ever to have a clear advantage over competitors.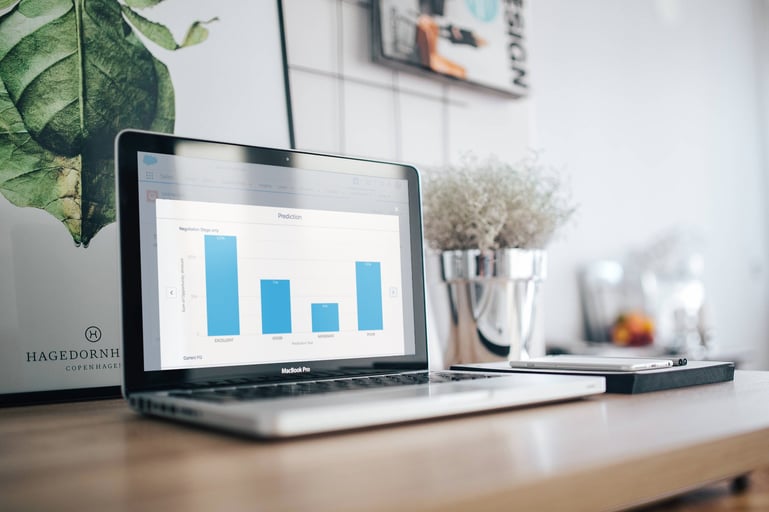 The Benefits of Sales Enablement
When done correctly, sales enablement can bring about surprising benefits for the entire organisation. Placing a focus on this practice can make the sales teams more effective by:
Connecting sales teams to the most relevant content for opportunities in the buying cycle
Providing flexible ways to present content to customers
Delivering real-time visibility into whether or not the content we offer is engaging
Gathering advanced analytics to support prospect pitches
Enabling sellers to get the training they need
What Does Good Sales Enablement Look Like?
Good sales enablement is not just about your sales team. Within this practice, you must also think about all the other areas of the organisation that have a part in the selling process. Your sales team could not sign-off contracts without your financial team, they also could not maintain the buyer's interest without the help of marketing.
This last relationship is one of the most important bonds your business should uphold as it's the cradle of your best and most useful lead capturing asset – your content.
Basing your sales enablement around content is a good place to start as your collection of cool blog posts, case studies and white papers can not only be used to woo your prospects, but can also be used to educate your sales team.
Below, the list of sales materials you need to ask your Marketing team to help you with:
Indispensable Sales Content every Sales Team Needs
Don't let your sales team do without the assets listed below:

Sales Scripts
Product Sheets
Competitor Comparison
Email Templates
One-Pagers
Presentations
Case Studies
White Papers
Blog Posts
Social Messaging
The most successful content is produced when Sales and Marketing work together and should be seen as a continuous cycle, one that is constantly studied, reviewed and reshaped so that it remains current and relevant.
The 5 Principles for Successful Sales Enablement
1. Communication:
Does your organisation suffer from that common split between Sales and Marketing? This inability to communicate is debilitating the power of both sides of the house. Inspiring, informative and captivating content can only be produced from the marriage of these two roles – Sales needs Marketing's creative eye to capture the interest of prospects & answer the questions of customers, whilst Marketing is completely blind without the knowledge and expertise of Sales. Closing the loop between these two teams will help you create better content, that is customer-led and always relevant.
2. Organisation:
How much time do your sales reps waste looking for appropriate content to present to their prospects? Your sellers are way too busy to be scavenging the archives for suitable assets or, worse still, to start creating their own versions of your messaging… Promote a system that will enable your sales team to find the right piece of content for the right contact, every time they need it. Make good use of one centralised source and assign the administrative role to just one person (or small team) so they can be gatekeepers and promoters of your new resources, updating as necessary and retiring old content.
3. Analysis:
It's important to keep a close eye on what assets resonate best with our buyers and what tools are the most efficient for our teams. If a certain message isn't working, tweak it or ditch it. If a piece of technology is too complex, invest in apps & training that will make them work better. Remember, this is an iterative process that needs to happen regularly and that, sadly, is never complete.
A big part of sales enablement is to give your team the resources that will make them more successful. No investment has a higher return than spending time and money on training and coaching your sales team. As every individual is different, every training programme should be targeted, helping your reps develop the skills most necessary for their role and coaching them around specific accounts that they may find troublesome.
5. Technology:
As we looked at earlier, the modern-day sales team has changed. Our sales army needs an innovative set-up, so they can successfully perform their duties whenever and wherever. Give special attention to your CRM system, after all, this is where the most important data and metrics resides, and ensure the system is set out with your sales team in mind. If the technology is too complicated, your team won't use it and you'll end up missing out on all the good ROI a CRM can provide.
And now, with your sales team effectively set to meet the needs of the new buyer, it's time to fast-track their performance.
And On That Note...
If you're looking to really nail Sales Enablement, we recommend you read our Ultimate Guide to Sales Enablement, which is packed with best practices, tips and advice to comprehensible support your team.
Grab your copy by clicking Download Guide below...